As a business owner, the last thing you'd want to hear when you ask how your marketing campaigns are doing is "I don't know". If you're handling marketing, then you also would not want that answer in your head. When you do hear it, then it simply means you have not been tracking your marketing efforts, which lead to unguided business decisions, and ultimately, worthless spending.
This is a common issue for most businesses: their failure in monitoring the performance of their marketing campaigns. You may be able to come up with high-quality and creative marketing ideas, but without proper tracking, all your efforts will fall short of your ROI. Worse, you may just repeat the same mistakes over and over again.
Tracking your marketing campaigns is an essential part of your business marketing. For your hospitality business, being able to track your marketing efforts translates to:
successful launches of your products and services
satisfied, loyal customers
a recognized and established brand
Basically, tracking your marketing campaigns tells you what works and what doesn't. Tracking enables you to figure out where to spend your money. Investing on a strategy that costs more than what your business is getting back in return is not a worthy, nor a sustainable strategy.
This is where marketing analytics comes in. It is the process of measuring, analyzing, as well as managing how your marketing strategies perform, which results in fully-realized, efficient marketing efforts. These enable you to attain your much-coveted ROI (return of investment).
While this works for both traditional and digital marketing channels, at this day and age when digital marketing is the norm, there are countless tools that you can use for tracking and analytics. 
Delving into digital marketing allows for effective measurement of performance among your marketing campaigns. If you are also considering to get all your analytics on a single platform, there are several online solutions. These will cost more, and will require further technical knowledge to operate. The number of features, as well as the extent of data to be tracked will all depend on your requirements.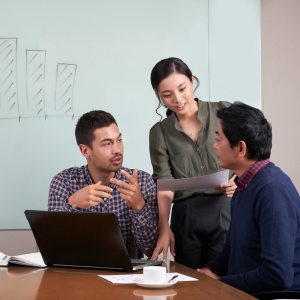 It may all sound hard but tracking your marketing campaigns is not such a painstaking endeavor altogether. There are a lot of resources online to help you get started, as well as the tools you need to track your digital marketing. Here's a short, quick guide which is the typical run for digital marketers in setting up their campaign tracking.
These are 7 steps to help you start tracking your marketing campaigns:
1. Identify your business objectives.
What data do you want to track? Although it's possible to track any type of data for your marketing efforts, choose only what you need. Software tools and solutions are customizable enough to accommodate your preferences.
These are the typical marketing campaign that are usually tracked:
Costs per campaign
Profit per campaign
Sales revenue per campaign
Customer acquisition per campaign
Where your leads and your sales come from
You will also need to identify the course of your business strategies such as maximizing online and digital channels over traditional means. A good balance between inbound and outbound marketing efforts is also a preferable approach.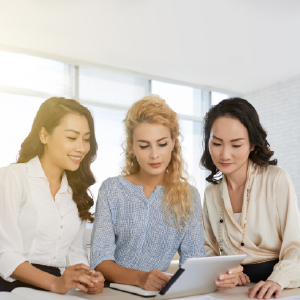 2. What marketing channels do you want to use?
One big advantage of digital marketing channels is that they can easily be tracked through their own analytics or even third-party tools.  Integration with other solutions is also relatively fast and simple.
You will typically need to be able to use analytics for the following:
Your website/s.
All your social media channels and engagements.
Conversions from your digital advertisements
Email marketing leads and conversions.
After deciding on what you want to track and measure, you should then formulate goals. SMART goals that are Specific, Measurable, Achievable, Realistic, and Timely.
4. Decide if you want to do it in-house.
Your plan to set-up tracking need not be complicated, but you should consider if you have the means and the manpower to manage your expectations. Do you have a team dedicated to marketing or are you doing it alone by yourself? Can your daily tasks accommodate operations and management of your analytics?
There are several options to proceed with this:
Train yourself or have your staff undergo training for analytics. But if they're still starting on marketing, click here for a rundown on how to prepare them for it.
Have marketing analytics professionals do it for you.
Subscribe to SaaS (Software as a Service) solutions.
However, the bottom line is to make sure that your business can afford it.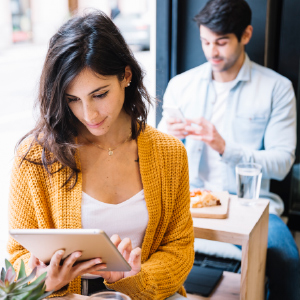 Once you've finished setting things up, you can finally go about with actually tracking your marketing campaigns. How you access and retrieve or receive your data is based-off entirely on your setup. You either want to see and stalk your numbers in real-time or maybe just wait for the weekly or monthly reports to be given to you.
Should you prefer to be active when you get your data, you'll likely encounter these:  
developing or declining trends.
comparable numbers and campaigns with historical data
Or you may want to get your hands dirty by actually participating in any of such as writing and sending emails, sharing your social media posts, or write in relevant SEO (Search Engine Optimization) tags and content on your website.
6. Meet and discuss analytics regularly.
Set schedules on when you and your team should meet up to discuss the data that you've all got on-hand. Even if data is always readily available, you should make it policy to convene with your team and discuss analytics and offer insights. Take note if you are also able to achieve any of the goals you've all set, and if you need to set new ones.
The best thing about real-time tracking, coupled with it being data-driven, is that you can make adjustments on-the-fly. When you come upon positive trends, do you decide to leave them to run longer? For negative trends, do you stop them immediately and replace them right away? You may also have to improve your processes to adapt faster sign-offs and quicker implementation of changes.
Marketing continuously evolves, especially in the fast-paced industry of hospitality. To catch up, your business will have to consistently assess and improve not just your marketing efforts, but your processes and decision-making sense, as well. The ability to track your potential successes, as well as being able to rely on reliable data are both essential in attaining a sufficient and successful ROI.