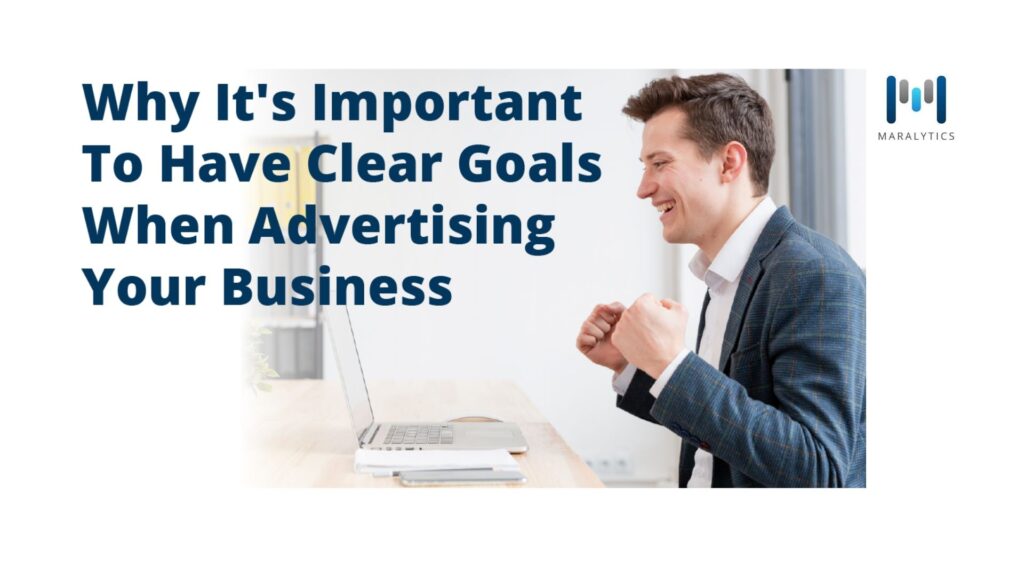 As a business owner, you may have already dabbled with conceptualizing and coming out with unique, catchy advertising ideas for your business. So, how did those work out for you? You may have learned from experience that not all of your ideas will fly. Let's be honest: advertising is pretty much hit or miss. You may have launched several campaigns that did not win you anything to even break-even on how much you spent for it. While there could be numerous reasons on why any of your efforts do not succeed, you should always go back to the most basic, but remarkably common reason that is also most often overlooked: did you set clear goals in the first place?
"Marketers who set goals are 376% more likely to report success than those who don't. And 70% of those successful, goal-setting marketers achieve them." – CoSchedule

If you're into marketing, one of the important things that you have to remember is that marketing is all about setting goals. Goals enable you to gauge if your efforts are worth doing at the onset. You simply cannot act aimlessly and leave your campaigns to luck and guesswork. Doing otherwise can lead you to baseless decisions that can just be a waste of your business resources.  
Setting goals is like creating a roadmap so all your actions will have direction. This is meant to guide your entire business, as well as your entire team. Your team needs to be steered as to where to go and what to do. Goals provide the necessary focus and a clear overview on your business priorities. There will be no wasted effort on unnecessary tasks that are irrelevant to the goals being achieved. With a firm grasp on what to do, your team will be encouraged to work together, and will also improve their motivation and morale.
In creating goals with your team, see to it that you have the answers to these questions:
How much budget will you allocate?
Have you identified your target audience?
Will you utilize a particular advertising strategy?
Do you have a timetable for your activities?
Have you set metrics to gauge your success?
Make it a habit to document all of the answers above as they will form the content of a sound marketing and advertising plan. It's also best if you don't let these ideas just stay in your head. Share these with your team because you will need their input too.
Perhaps the best reason to set goals is that it lets you measure if your advertising efforts will be successful or effective. In the hospitality industry, the main objective for any business owner is to advertise and create an awareness for their brand, especially amidst dense competition. This means you will need to attract and convince potential customers to visit and try out your products and services. From this mindset alone, you can start drawing up ideas for your advertising goals.
Here are some examples:
Grow brand awareness.
Reach further into other demographics.
Gain more profit.
Expand on market shares.
Improve service quality.
Acquire more customers from your existing market.
Gather more followers on social media.
Get more people to visit your website.
Generate more leads for email marketing efforts.
Have more people click on your paid advertisements.
However, the above examples are broad, general goals. To be more concise, further details have to be realized. To do this, follow the guidelines of SMART goals.
SMART goals are rules that can help you craft compelling, achievable goals. They offer a higher level of clarity and detail so that you can focus on what needs to be done in a certain path. They possess concrete, measurable criteria to aid you in maneuvering your progress towards success.

SMART is an acronym for:
Specific – avoid settling for broad strokes, define the details of what it is you want to achieve.
Measurable – what are the metrics to identify if a goal is successful? What tools will you use to collect this data?
Attainable – always set feasible, realistic goals.
Relevant – don't set goals that may run against your business ideals. Create campaigns that follow your vision, and reflect your organization's bigger goals.
Time-bound – everything you plan needs to have a schedule. When do you plan to start and finish each step of your plan?
Once you start getting used to creating more specific, SMART-driven goals, you'll be able to comprehend their importance for each of your advertising campaigns. It will then be easier to think of goals like these:
Increase the percentage of table reservations by 10% in Q1.
Increase customer reviews on social media channels (Twitter, Instagram) by 20% in Q2.
Increase conversion rate on your website by 30% by Q3.
Achieve an increase in food sales from $50,000 to $70,000 this year, with a decrease of 15% in food wastage.
Remember, always let each of your business decisions be guided with specific goals. But, while it is usually best to strive for goals that achieve more profit and revenue, in the hospitality industry, your service to your customers is always paramount. This should be an inherent goal in your organization. There should be no compromise on your performance, no matter how focused your work is on other particular goals.