These days, while almost all hospitality businesses have purchased and are using Point Of Sales (POS) solutions, some take the extra mile to acquire and learn a better, industry game-changer: marketing campaign tracking software or simply, marketing analytics software. Even if you are able to collect valuable data about your customers through your POS, what is more important is to be able to extract relevant insights from this data that will allow you to enhance your marketing efforts. For your hotel or tourism business, this translates to more bookings, better customer experiences, and more revenue. If you want your hospitality business to stay afloat on a sea full of your competitors, or if you aim to become a leader in this industry, it is vital to capitalise on the advantages of a reliable marketing analytics software.
What Are Marketing Analytics Software?
Marketing analytics software are tools and processes that facilitate and optimise your company's marketing strategies and campaigns. They can manage, evaluate or measure, and analyse the performance of your marketing programs, and ultimately improve your Return On Investment (ROI). For the hospitality industry, which serves millions of travelling customers daily, so much customer data gets collected. Once this data is analysed, this can be translated to powerful insights to guide marketing activities, sales procedures, and influence operational framework. These then lead to wiser business decisions and smarter spending for the company.

To understand the benefits of using a marketing analysis software, here are the top 3 reasons why your hospitality business needs one: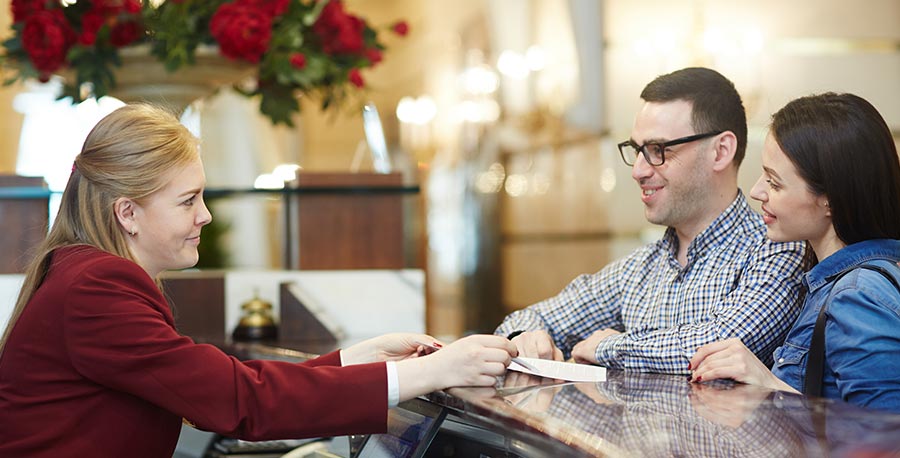 Marketing for the hospitality industry is focused on what customers need, and to guarantee their satisfaction. This is cultivated by creating marketing strategies that will promote a hospitality business' products and services, which are classified with a notable degree of congruity throughout the industry. Competition is stiff in this regard, with the best way to stand out is to focus your efforts on elevating customer satisfaction.

However, customer satisfaction remains a complex challenge for hospitality industry business owners. There is no single, well-defined formula to achieving this, but being able to react quickly to the demands of your customers is just one of the top reasons why you should use a marketing analytics software. Understanding what your customers need or want at any particular time of their stay is essential for your business to deliver its services and products effectively.

Once you can create profiles for your customers depending on their demographics, preferences, and buying behavior, you can create special offers for them. As you keep providing what they want and when they need it, perfectly satisfied customers can offer repeat business, and even supply your business with positive feedback.

If you want to try out our marketing analytics solution, you can sign-up here.
2. Improve Customer Acquisition and Retention Metrics
The insights give you the chance to customise or to design personalised guest experiences. As digital channels open more opportunities on how you run your business, it also lessens personal, face-to-face interactions. Your guests can make reservations, order your products and services, and make payments without having to see you or any of your staff, in person. Collecting and analysing their data is now the key on how you use technology to run your business and to maneuver it towards profitability. However, the more data you gather, the more complex it becomes in how you interpret all of it. The combination of all this data from your different marketing channels may overwhelm you if you don't have the proper tools.

Marketing analytics will lead you to come up with better, more effective marketing campaigns that deliver outstanding experiences to your guests. Whether they are new guests or if they've already conducted business with you in the past, your goal is still the same: provide an experience that will resonate positively with your customers, and have them associate this with your business. Make them remember so that they will come back.

A personalised, tailor-fit experience for your guests demands that you know what they want, and when they need it. Let your marketing analytics data guide you with insights to identify where each of your guests are in their buyers journey or what stage they're in on their customer lifecycle. Beginning from customer acquisition, up to customer retention, your business will always be prepared with the right marketing activity. If you want to try out our marketing analytics solution, you can sign-up here.
One of the best features of a good marketing analytics software is that it can be customised. You can customise what data you can view on your tool's dashboard. Bring all the relevant data together in one window so that you can make a strategic and a holistic view of all your marketing campaigns. Track and monitor your ongoing marketing efforts and see if your customers are engaging with it, or better yet, if they are bringing in enough profit to break-even with your marketing expenses and much better if they are giving you more than that to finally say, you are indeed doing well. You will be able to evaluate what products, services, or promos have had an effect on your overall business performance. With all the information right in front of you, you should be able to easily decide on adjustments and improvements.

If you want to try out our marketing analytics solution, you can sign-up here.
It is not a question on why you should invest in marketing analytics, but it is more a question of when you should start using it. It is smart to start collecting your customers' data at the earliest that you can so that you can establish a history of transactions to form the basis of your marketing strategies.

If you are still not using one at this point, it is not too late. The hospitality industry generates quite a desirable amount of data to work with so start reviewing this business concept and we hope that you will find this recommendation a good match for you to achieve your overall business goals.

Start analysing marketing data if you are targeting growth in a fast-paced industry. As your customers make their data trail when they book with you, up to when they check out, you would want to capitalise on all those valuable insights.