Author By Sweta Panigrahi
Is your brand not getting the fame you wanted despite LinkedIn posting?
Or are you feeling demotivated because that perfect job is still a far-fetched dream?
Then recheck all of the LinkedIn features you are using. There are high chances you might be missing out on the latest ones.
During Covid, the majority of the population squeezed into the online world. Social media gracefully took the onus of rewarding the users, introducing opportunities by releasing new features. And LinkedIn was no different.
I am not just talking about the volte-facing of their monotonous blue UI. I am excited about the boxful of latest LinkedIn features that melted the corporate ice.
Bid farewell to the aristocratic approach of doing business and finding jobs with LinkedIn 2021. But before we talk about those brand new LinkedIn features, let's have a quick check on the platform itself.
What is LinkedIn and why is it critical for you?
LinkedIn, from day one, was all about building connections in the professional setting. Be it marketers, business owners, individuals, or entrepreneurs, LinkedIn is a heavenly abode for all.
Today, its family boasts of 772 million users worldwide, helping each other climb the ladder of success. A LinkedIn profile is now obligatory for every individual.
LinkedIn is that distant cousin of Facebook, which is utterly well behaved and formal. You can chat, share, upload posts, comment, and react to other people's posts as well. Just like Facebook, you can also run a company page for reaching out to your potential clients.
But there is a thing that differentiates it from other social media – its impeccable organic reach. LinkedIn has a jaw-dropping organic reach in a limited timeframe. That is to say, even without ads, you could go absolutely viral.
How is it even possible?
By creating humanely, high-quality content that arouses engagement amongst your immediate connections and followers. So even if you had a follower base of a few thousand, you could expect an amplified view count in millions.
Despite all of these, the primary action of job hunting still stays prevalent and the most sought after activity of LinkedIn. You can check out desired job postings or even market yours to the befitting crowd too.
LinkedIn is free to all, but there is also a paid version called LinkedIn Premium. It is an absolute favorite in the business downtown.
And if you are scratching your head, thinking what LinkedIn Premium is? And most importantly, is LinkedIn Premium worth it?
Then continue treading with us further.
These plans also come with free trials for a month-long for you to make the final call.
If you are new to the platform and are all bamboozled, then purchasing Premium might not be the right decision. There are loads of free LinkedIn features that you would want to use first to set the base.
As we discussed already, you can expect to go over a million views without ads. But the recent algorithm tweak has added a catch to it.
LinkedIn expects you to try out its newly rolled out features. So if you are waiting for your chance to fame in 2021, check out this list once.
13 kickass LinkedIn features of 2021
As we discussed already, you can expect to go over a million views without ads. But the recent algorithm tweak has added a catch to it.
LinkedIn expects you to try out its newly rolled out features. So if you are waiting for your chance to fame in 2021, check out this list once.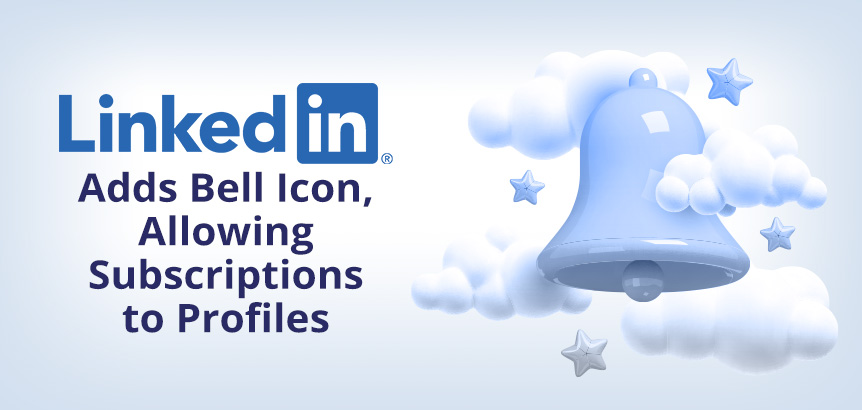 1. LinkedIn Adds Bell Icon to Profiles so People Can Subscribe to Your Content
LinkedIn added the subscriber bell to the platform and it allows users to follow you and get notified when you post content on your profile.
What's funny about this new feature is that it was added quietly without any formal announcement. People just noticed it.
The bell appears to the right of a user's profile. Subscribing to multiple LinkedIn users gives you feed control to see content that you want to be notified about.

You can select the types of posts you want to see from groups such as all new posts, highlights, or surprisingly none.
Which LinkedIn notification do you want to see?
InMail reminders (when you received one and didn't answer yet).
Job recommendations
Your connection wants your input on conversations
Responses to a post that mentions you
Skills endorsements
Birthdays
Job changes in your network
Responses to your group post
Here is how you do it:
Click the notifications icon on the menu-bar.
Click "view settings" (I already clicked, hence the blank space at number 2 above).
Click on the > for each category (one at the time) and switch off to your heart's content.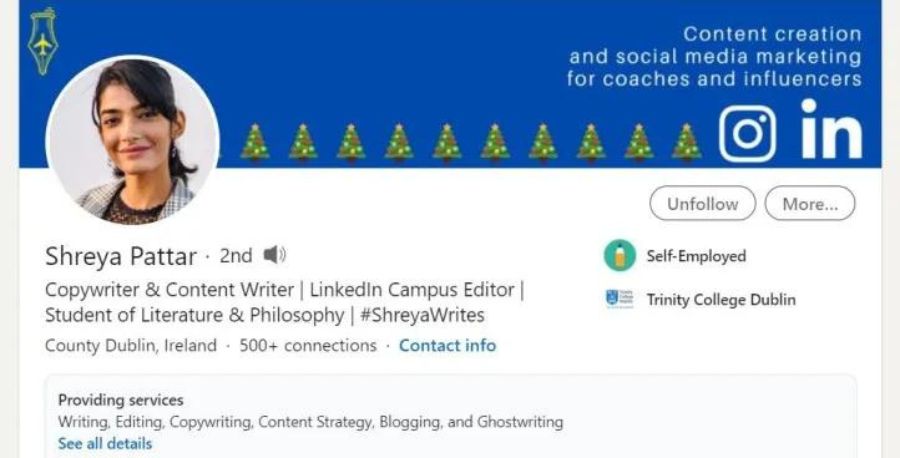 2. Record the correct pronunciation of your name
The last thing you would want is to have people mispronounce your name!
LinkedIn has removed this linguistic barrier of addressing names of professionals hailing from different corners of the world.
This short audio feature can be found on the profile page, where you can record your name's exact pronunciation. It can be heard by anyone who taps on the audio icon on your profile.
Here's how Shreya Pattar, a brilliant Copywriter and Content Writer, made use of this feature. You can make use of it, too, by browsing your client's profile before making a phone call to seal the deal by addressing them appropriately.
This LinkedIn feature ensures that you create an outstanding first impression and leave no end loose to grab hold of the opportunity.
How to add name pronunciation on LinkedIn?
Open your profile page.
Click on the first edit icon.
Click on "Add Name Pronunciation."
Tap on the record icon to record your name.
Click on Apply or Retake in case you want to re-record.
NOTE: Make sure that the audio you record has a duration of 10 seconds at max.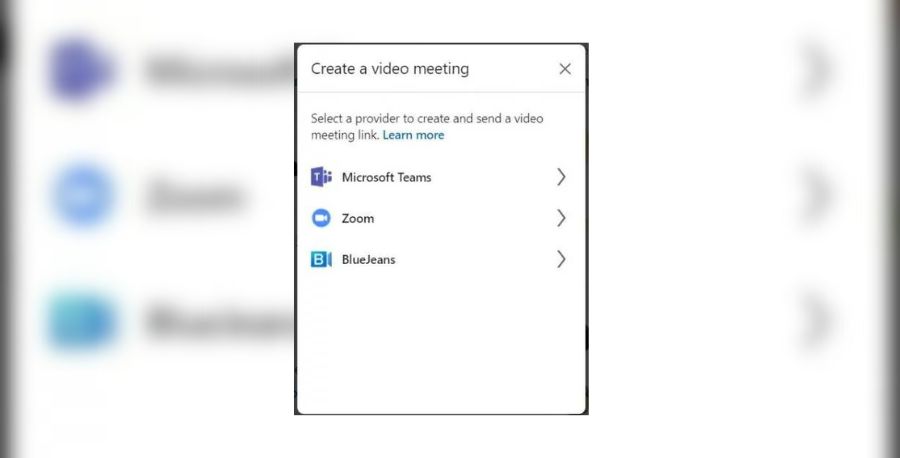 3. Video meetings and LinkedIn Live
Video meetings are now easier with link sharing capabilities in LinkedIn messaging. Now you can share the links of your upcoming webinars or Q/A sessions, interviews, and more with your LinkedIn connections.
You can use Microsoft Teams, Zoom, or Bluejeans for hosting these. To start a video meeting with another user, open their chat window, and click on the video icon to select the preferred hosting app.
LinkedIn Live is already showing its promising results. LinkedIn reports reveal that being live on this platform results in 24x times more comments and 7x times more reactions.
However, you need to fill out a form to become a certified live partner with a third party to broadcast live. The concerned team will reach out after successful submission. You can apply from the LinkedIn business page.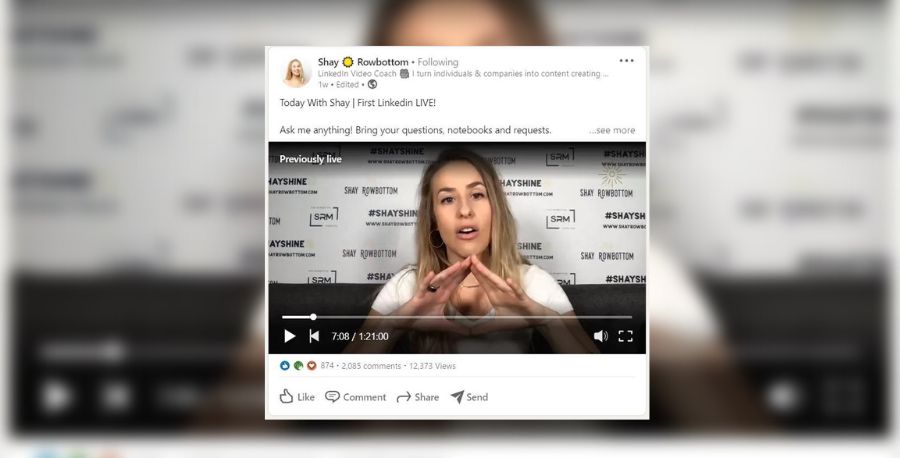 Here's how Shay Rowbottom, a leading LinkedIn Video Coach, had an incredibly successful live session with pouring engagement- 12k+ views, 2k+ comments, and 870+ reactions.
Tip: Go live beyond 10 minutes to garner enough viewers' attention.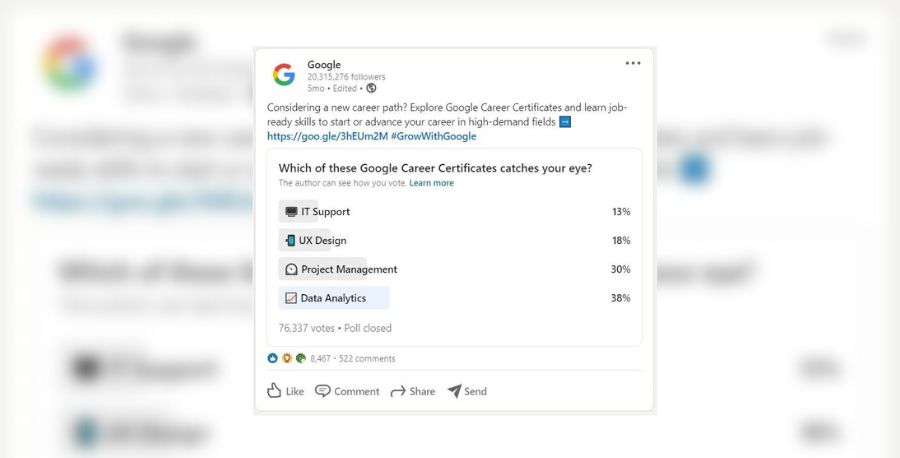 4. LinkedIn polls
Polls are best for quick feedback. Instagram and Twitter had already introduced polls, and now LinkedIn has launched the same.
This is an example of how Google is making use of LinkedIn polls to know which of their career certifications are most popular. The post got 76k+ votes, 8k+ reactions and 500+ comments.
So it is evident that polls help massively in decision making and to know about the trending need of the moment.
While anyone can see the time left for the poll to end and favour percentages of each option, only the poll creator gets to access the in-depth analysis.
How to create a LinkedIn poll?
Open the feed page.
Click on the add icon for adding a new post.
Tap on the three-dot icon to see more options.
Select the Create a poll option.
Add a question and relevant options.
Set the poll's duration to a day, three days, a week, or two weeks at max.
Click on Done and share it as a regular post.
Note: You can add a maximum of 4 options in LinkedIn Polls.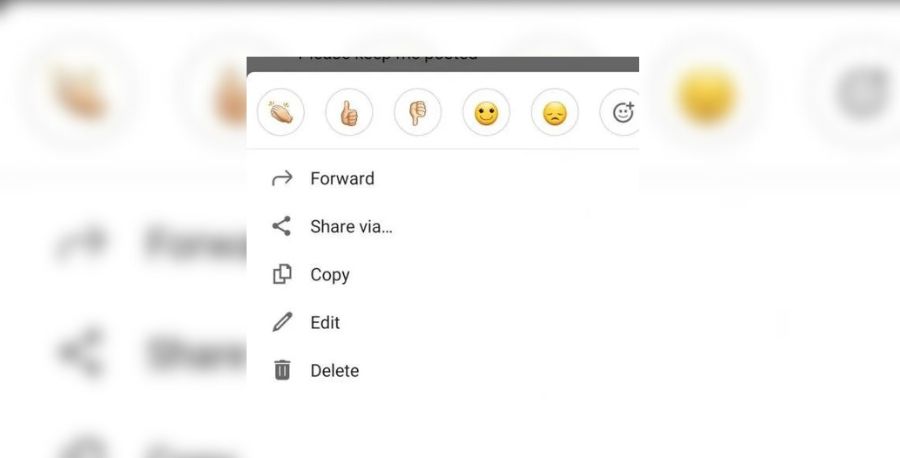 5. Reactions and edit messages
The sheer art of perfecting the message at one go is fearsome for many, especially when it can make or break your impression.
But not anymore! The new LinkedIn features allow you to edit out all the typos or even delete the sent message.
Tap on the message that needs to be edited or deleted and select the required option. You can also now react to messages just like you did on posts using the same selection method.
You can also bulk delete, mark unread or archive multiple messages at one go too. To do so, perform the following steps:
Open your inbox.
Tap on the three-dot icon.
Select Manage chats.
Check the messages that need to be deleted/ marked unread and archived.
Tip: You can mention other LinkedIn profiles in chats too. Use @ and type out the profile name you want to send.
6. Engage your audience with the new "Event Tab"
Want to hold a virtual conference or discussion panel? LinkedIn event ads can be your perfect partner in crime. Gather your professional circle in one place and organize stupefying events.
Here's how L'Oreal had successfully conducted an online event, hosting a live Q&A session with Alexandra Palt. The one-hour event had 1k+ attendees making it a grand success.
You can use it to get discovered by the right people and make your event a roaring success too. Extend the engagement limit even before and after the event with polls, sign-ups, interactive live sessions, video highlights, survey posts, and more.
Here's how L'Oreal had successfully conducted an online event, hosting a live Q&A session with Alexandra Palt. The one-hour event had 1k+ attendees making it a grand success.
You can use it to get discovered by the right people and make your event a roaring success too. Extend the engagement limit even before and after the event with polls, sign-ups, interactive live sessions, video highlights, survey posts, and more.
How to create an event on LinkedIn?
Open the home page.
Click on the add icon of the events tab on the left side of the page.
Fill in the details like event name, organizer, broadcast link, event dates and time, descriptions, timezone, etc.
Select event visibility.
Once done, click on create.
Tip: Retarget the attendees of your previous events for the upcoming ones.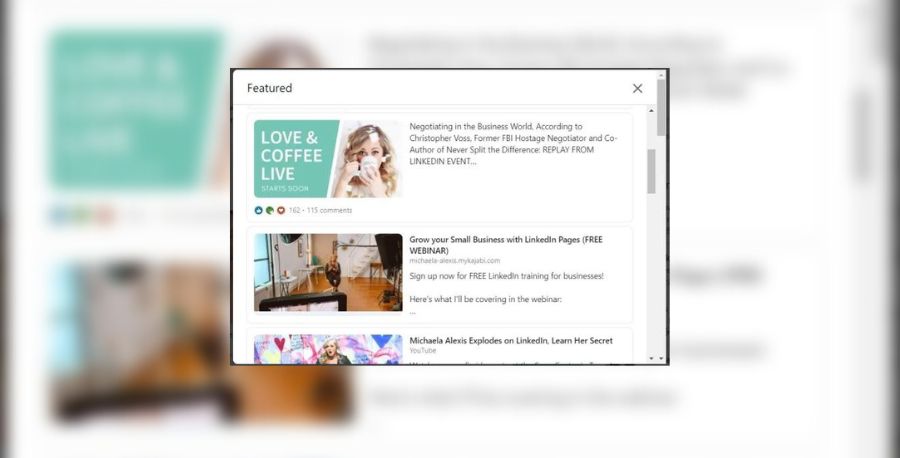 7. Highlight with featured posts
Want to boast about achievements?
LinkedIn features posts are here for exactly that. Give a sneak peek of your best works in featured posts for your first-time visitors.
You can feature posts that had a staggering engagement, articles, external links, or supporting media.
Michaela Alexis, a millennial LinkedIn trainer, and coach has effectively used the featured post section to showcase her LinkedIn expertise.
How to add featured posts on LinkedIn?
Click on the profile page.
Select the edit icon on the featured tab.
Select the add icon to add the relevant sources.
Choose the post or enter the required information.
Click Save or Done button.
You can also delete or edit the featured posts from the profile page directly.
Note: There is no limit to featured posts on LinkedIn.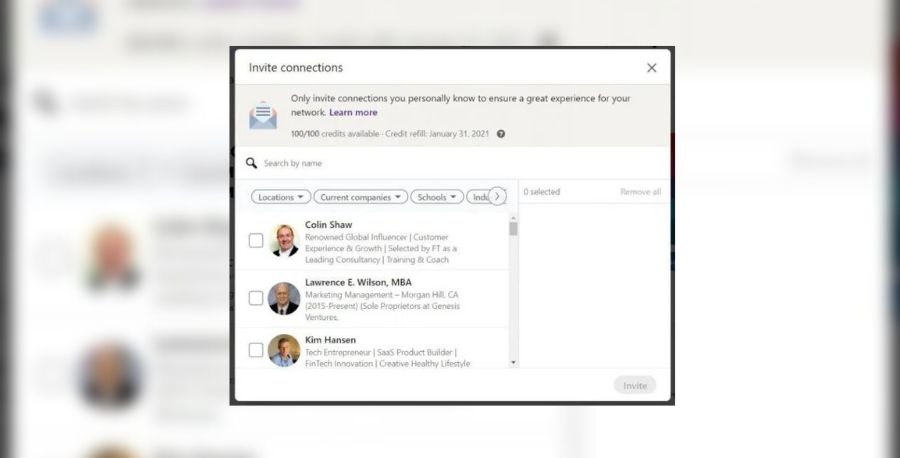 8. Follow Invitation to increase your audience
Do you want to gain followers on your company page quickly?
The latest LinkedIn feature of follow invitation will do the trick. Invite your connections now to like your company page, so they don't miss out on any of your updates.
Follow the below-mentioned steps for sending invites:
Use the desktop version of LinkedIn.
Head over to your company page.
Click on the Admins Tools from the top right corner.
Select contacts or type out profiles you wish to invite.
Click on the Invite button.
You get 100 credits for every month. Each connection is worth a credit, so make sure it is well spent.
Note: An accepted invitation earns back the credit. The rejected ones are deducted from the total credits.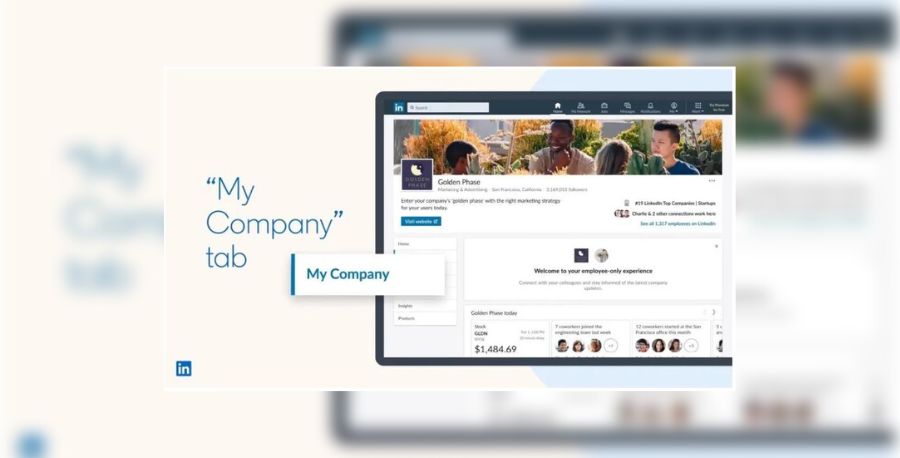 9. Company Page reforms
After Covid, several surveys suggested that employees felt disconnected from their team leads and teammates.
What did LinkedIn do then?
They released a feature focused on mending this gap in particular.
LinkedIn launched many reforms in the company page so the employees, too, can actively participate in their corporate affairs and updates.
"My Company" tab is your corporate corner where you can be updated about your fellow employees, celebrate major milestones, welcome new hires, and more.
Why is it so brilliant?
Engaged employees result in 14 times more share and increased page activities.
In addition to this, the "Events tab" and the "View Page Followers" tab were also launched. Check out the profiles that have been a part of your events and also follow your page.
Their demographics can be a massive help for future postings!
Tip: Use the Notify Employees button when sharing a post from your company page. It will send a notification to your employees to engage with the shared post.
10. Save with My Items
You might come across an exciting posting but have no time to go through it at that moment.
What would you do? Save it, obviously.
This LinkedIn feature, named My Items, works the same way. It saves all your vital interests in one place.
My item keeps track of saved jobs, articles, posts, LinkedIn Learning, projects, etc., so you can have a look at them when at leisure. You can access this tab on your profile page.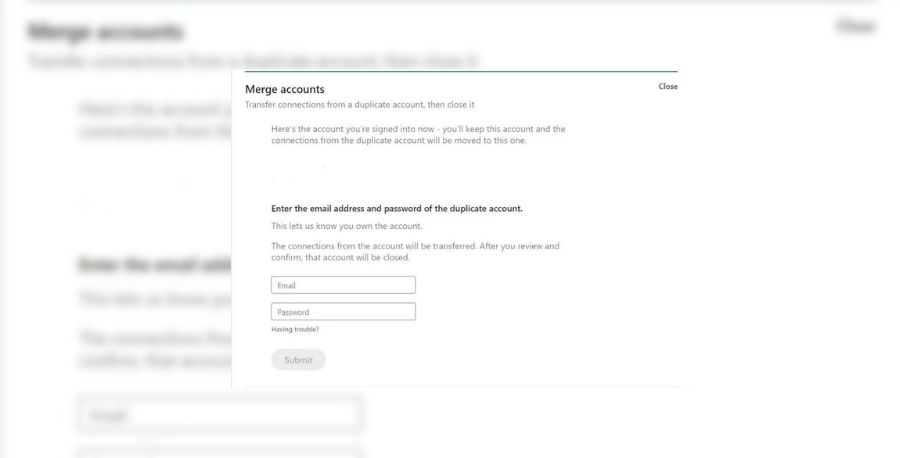 11. Self merge
Have you encountered a situation where you had a dual account?
It becomes a matter of instant regret thinking of all the people who must have reached out to your dormant account.
Worry not because Self Merge is here. If your dormant account has a non-zero connection count of less than thirty thousand, you can easily merge it with your active account.
How did it change things?
It eliminated the lengthy help case route and transfers all the credentials to the active account.
How to merge a duplicate account on LinkedIn?
Click on the Me tab.
Select Settings and Privacy from the drop-down.
Select Account Management from the Account Preferences tab.
Choose Merge accounts.
Enter the email address and password of the duplicate account.
Click on submit.
The connections will be transferred to the main account, and after your final approval, the duplicate account will be permanently closed.
However, endorsements, skills, and uploaded posts won't be transferred in case of merging.
Tip: Download a copy of the data before you close the duplicate account. You can get a copy of all the data from the Data Privacy tab in Settings and Privacy.
12. Photo frames
Are you currently breaking your head to get the perfect candidate for your company?
Or are you someone looking for the right career switch?
It may sound bizarre, but a photo frame might really do the trick.
This image shows the photo frame in action. Making intentions pretty clear and inviting people to engage.
How can it help you?
The candidates can reach out to you personally if they know you are hiring for a specific role. The same goes for employees who are looking for a job.
An "open to work" frame will make it evident that you can be reached out for an apt job profile based on your skillset. Times like these when finding jobs is worrisome; these LinkedIn features can come in handy.
You can easily access these settings from the profile page.
13. AI feedbacks
Finally, AI feedback is a powerful addition to streamline the hiring process on LinkedIn.
Aspirants can now leverage the use of AI feedback on the interview trial outs to prepare better.
The new tool gives feedback and recommendations based on video recordings of the candidate's response to common interview questions.
It warns the candidate of the filler or improper usage of words and how to work upon it proficiently. Out of all the LinkedIn features, this is providing vital help in building confidence in aspirants and is strongly recommended.
Conclusion
Did you use all of it, or did you miss out on some?
Well, it is never too late to explore or implement something new, especially when the payback is hefty.
LinkedIn expects to change the business world's dynamics, and you can't afford to mark yourself absent there.
LinkedIn is playing a crucial role in remote work environments with frequent updates, and with floating opportunities waiting to be grasped.
The recent update has indeed made it a jolly platform removing the corporate stiffness. It will be quite interesting to witness more of its queued updates down the line.
Until then, use these and have fun posting on LinkedIn.
This article is from our friends in socialmediamarketing.net.