The world of online marketing has erupted with tools to simplify campaign management and automate time-consuming elements. With such an abundance of great tools to choose from, identifying the best products can be quite daunting.
Here are 5 exceptionally innovative platforms that you should definitely take the time to investigate.
To review the performance results for sales, customers, profit and ROI% for any type of marketing activity.
Maralytics is the only tool of its kind that is out there at the moment. Designed to integrate with point-of-sale systems, it is created with the needs of the hospitality industry in mind, but its flexibility makes it a must-have for any marketer that wants to track the efficiency of various campaigns without messy spreadsheets and time-consuming data capturing.  Maralytics is a complete, automated marketing solution that gets data straight from your POS.  It gives you real-time, reliable results, enabling you to spend your marketing dollars more effectively across top-performing channels.
Available here: www.maralytics.com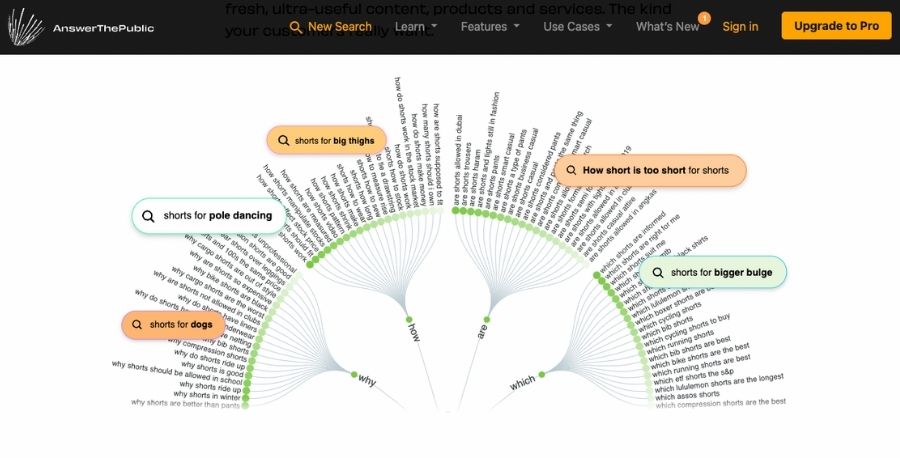 Find what people are searching for about a particular topic
In their own words, Answer The Public "is a goldmine of consumer insight you can use to create fresh, ultra-useful content, products and services. The kind your customers really want." Answer the public is a great way to build a content marketing strategy that is jam-packed with topics your target audience actually wants to know about. By fulfilling this need for very particular information that relates to your field, you increase your chances of engaging your audience successfully, and your content is more likely to perform well in Google searches. Think of it as a resource for planning your topics when you compile your content marketing strategy.
Available here: www.answerthepublic.com
Find the latest articles on this trending topic
Looking for the most authoritative and recent articles on a particular topic? BuzzSumo gives you access to billions of data points so that your content marketing is aligned with the newest and most updated research on the subject. Additionally, you can find influential people through this platform, so that your cross-promotion tactics are stronger and more successful. Finally, BuzzSumo also enables you to monitor how effective your content market actually is, so that you can put more of what works out there, and cull the content that sinks.
Available here: www.buzzsumo.com
Create headlines, introductions or optimise the text that has been written
Copysmith is an AI writing tool that generates really beautiful content that is designed to convert readers into buyers, it cuts down the time it takes to write content, and streamlines the entire content service process. As explained on their website, Copysmith enables individual marketers and agencies alike to "write and launch SEO focused product descriptions and Meta tags that outrank the competition and convert more shoppers to customers in record time."
Available here: www.copysmith.ai
Create images for the article to post on social media platforms
Create beautiful designs, effortlessly. If you find software like PhotoShop difficult to understand, Canva has your back. This platform is so easy to use, anyone can create beautiful designs. With a wealth of templates to choose from, you can get the dimensions of your design correct without worrying, whether it's a post for Instagram, Facebook, or even an email template. The paid options give a larger selection of tools and animations to utilise. You can also share your design as a draft version with other people, enabling you to get feedback and collaborate on projects before you finish your design.
Available here: www.canva.com
Moving out of your comfort zone.
Trying new tools can be intimidating, it requires you to adopt a degree of flexibility and a willingness to learn. Moving out of your comfort zone might just be the ultimate power move you have been meaning to make.