As companies and small businesses spare no effort in attracting new customers and strive to make loyalists out of their existing clients, marketing campaigns need to be more effective.

To ensure this, you need to take steps in obtaining accurate, comprehensive data about your customers, and to leave out second guessing in your marketing strategies.

Marketing analytics software help you gain that ability. Whether you plan on launching a full-blown marketing campaign or smaller, less-encompassing marketing efforts, the undeniable value of investing in marketing analytics is it can show you what works and what doesn't.
We've previously discussed the importance and the benefits of marketing analytics software, as well as how to collect data using your POS solution.

As business owners realize and begin their appreciation of marketing analytics, we must also be aware that it can only truly be useful when they are tracked and measured.

Tracking your marketing efforts is essential as it allows you to evaluate their effectiveness in real time.

You will be able to gauge your customers' satisfaction and even gather their opinions of your products and services.

Rather than wait for any issues to arise, tracking keeps you attentive enough to be able to react to anything that requires changes.

Monitoring your progress enables you to shift these changes favorably without having to risk failure by waiting until a campaign ends before taking action.

In time, you will be able to spend your time and money more wisely by being able to determine what marketing efforts need both.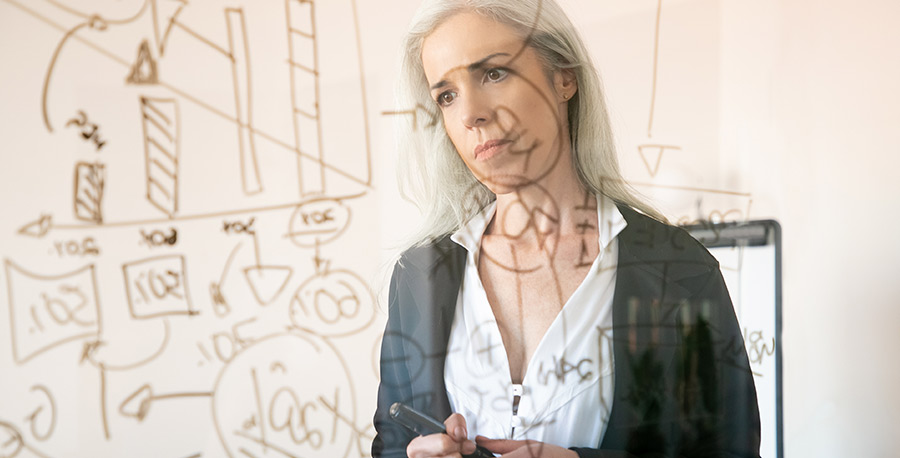 One of the pitfalls for marketers is the assumption that after they've come up with a marketing strategy, everything else will fall into place.

That at the heart of their marketing campaign, the marketing srategy will be enough to drive it towards sales and ROI (Return on Investment).

While true, it is only part of the entire marketing mechanism.

Tracking is the other important part that can address what sound tactics you can employ to reach your intended results.

For example, if your business is in the hospitality industry and you experience a slight dip in your bookings, will implementing a familiar, previously successful promo be necessary even if it wasn't part of your campaign?

It could derail the allotted budget for your campaign, but it may be necessary for you to be able to hit your targets.

Again, keeping a watch on your efforts can guide you to spend on what works.

You should also put consideration on how relevant your marketing analytics data can last.

It is usually suitable during specific time frames but can easily lose its importance when not scrutinized over a lengthier, or longer cycle.

Monthly and quarterly analysis can gain more insight if stretched to a year-long period.

You will be able to spot trends and come up with alterations accordingly.

Tracking your efforts in this manner will provide you with much-needed perspective on where you're currently at, while being able to set expectations and targets.

And if you're ready to try out marketing analytics software, then sign-up for a free trial for Maralytics – click here.
To begin tracking your marketing campaigns means you go to each of your marketing channels and use the right tools that can give you all the possible monitoring options.
Digital marketing can be considered the most basic channel that small businesses utilize.

It's cheap, highly trackable, and easy to set-up. Starting with your website, there are now various analytics tools available for every kind of program.

You'll be able to find out how many visitors go to your website, how long they stay on each page, and where they're located.

You can also find out which of your methods garners the most clicks and which ones are left cold and ignored.

These can easily be translated to how each of your visitors are converted into leads, sales, or new clients.
Google Analytics is one of the earliest, but most reliable tools that you can try out and purchase.

It's easily the best choice especially among beginners because of how quickly it can be set-up and understood.

It collects and organizes your users' data and provides very detailed reports on numerous important statistics relevant to your campaigns.

This includes your website's traffic, backlinks, bounce rates, pay-per-click aspects, etc.

It has heatmapping tools that measure where your viewer are spending most of their time on your pages, as well as a website performance insights tool which that tracks an event's behavior.

Google Analytics is a "freemium" service that caters specifically to small businesses.

However, advanced options are available with a recurring fee.

If your marketing campaign has social media components tied into it, popular giants Facebook and Twitter possess their own analytics, as well.

But if you want more figures that you can track and analyze, other social analytics tools such as Hootsuite, Sprout Social, and BuzzSumo, are also available.

These tools analyze how users interface with a business, online.

They're mainly used to identify, predict, and respond to consumer behavior.

Again, you can have several different tools that support various functions, depending on your needs and preferences.

But if you want to organize everything into one solution, there are all-in-one portals such as Hubspot.

Whether you're expecting high volumes of converting website visitors into leads, or using automated marketing tools, these portals can tie-in all of your analytics data.

Needless to say, they also formulate insights for each of your users.

These may seem pricey, but they basically have everything you'll need.
C.Traditional / Offline Efforts
While there's nothing wrong with pursuing offline marketing efforts such as advertisements on print, radio, and television, they prove to be more difficult to track.

You may be able to pull numbers that have increased following the period when these advertisements were released, but they still remain as indirect results.

There are workarounds so that you can track your users that participate in your print or direct mail marketing campaign efforts.

Have them visit your website so that they can leave their information via short forms.

Then, create landing pages which direct to a specific domain related to their respective marketing channels.


For example, if you have a magazine ad, make sure the URL you advertise there tags their source.

The same goes if they got the URL from direct mail.
Most small businesses rely on leads that they can convert through phone calls more than website registrations.

Customers who keep calling you will need to provide you with some more information that you can use for tracking and analytics.

You may be able to use phone call tracking solutions, but you will also need to gather other important information. 
Where and how did they get your business contact numbers?
Through a mobile search?
What are their demographics, such as their location?
These, and a few more questions that can help you know and understand your customers, will help you improve
your marketing efforts in the future.
We've listed but a few of the many channels that you can use for your tracking purposes.

While you need not have each system or solution for your data collection and analytics, the crucial part is the ability to collate the right information that matters to your marketing campaign.
Tracking your marketing efforts should become a standard procedure in how you implement your marketing strategies.

Not only will be able to allocate better marketing budgets, but this practice will also lead to better decisions being made
on which efforts will actually work and provide the most ROI.