To have a strong and engaged community, it used to be necessary to spend hours on Instagram or to court dozens of food bloggers. But the rules are changing in your favour. These days, having a huge volume of followers isn't as important as a well-curated selection of posts is.
Where there is engagement on Instagram, there is increased foot traffic to your restaurant.
 It can be said that Instagram is the most influential social media site for businesses. Retail stores and fashion brands can have such high engagement that stock sells out within days of a heavy marketing push.
 That's because shoppers are using Instagram the way they used to use a brand's website. Hashtags are explored, content reviewed, and similar Instagram accounts are scrolled through. This research serves to weave a picture of the brand's overall identity together, which then informs customer decisions.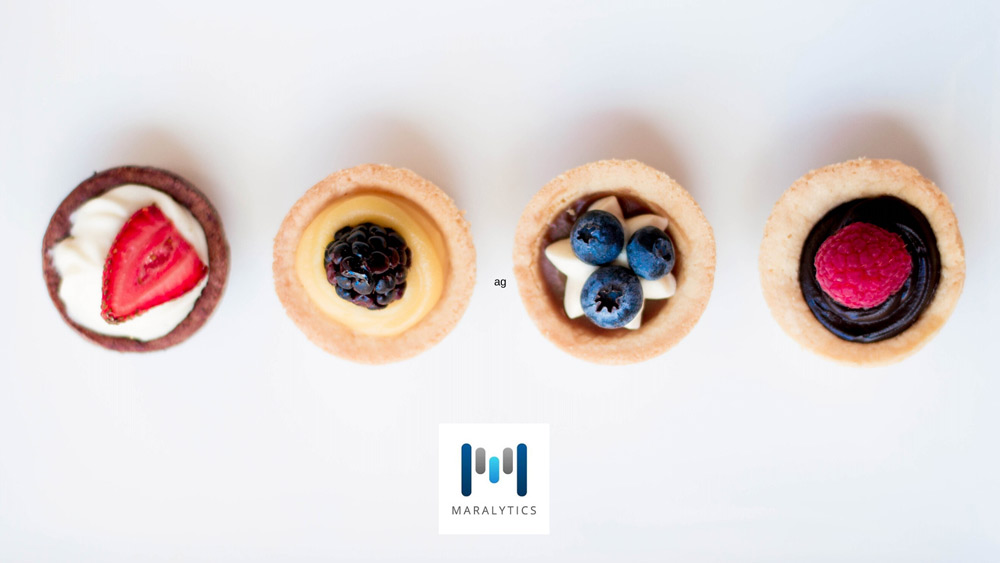 Restaurants, although they cannot sell food directly from a post, can benefit from similar engagement.  Representing your restaurant's brand online in a friendly, genuine manner will help create connections with guests who will share your stories and continue to grow your business.
 Engagement on social media is counted in metrics of "likes" and "follows." Any kind of social media is useful to learn, especially if your customer base includes millennials.  Many restaurateurs have ignored the power of Instagram, but with food posts being one of the most popular types of post on Instagram, it is the perfect place to make a mark. What's even better is that with the use of geotags, hashtags, and attractive plates of food—you can let your customers do the Instagramming for you.
 Here's how:
 As mentioned in Baum + Whiteman's 2018 Food and Beverage Trends Report, the latest trend in restaurant marketing is to create Instagrammable desserts to generate some buzz.
Using Geotags and Hashtags to Your Restaurant's Advantage on Instagram
What is a geotag, and why is it important?
A geotag attaches a location to where a photo was taken. Adding a geotag to an Instagram post, such as your restaurant or an event location, lets locals search for you. Seeing this information also allows new customers to find you and visit your brick and mortar location. You will need to add your businesses geotag to Instagram to enable your customers to use it. Customers who take photos in your establishment should be encouraged to use geotagging with their meals if seen snapping a photo to share on social media.
What is a hashtag and how to use one
A hashtag is a word or watchword expression that is preceded by a hash, otherwise called the pound sign (#). It's utilized inside a post via web-based networking media to help the individuals who might be keen on your theme have the option to discover it when they scan for a catchphrase or specific hashtag. It helps people notice your posts and energizes communication.
When utilizing an expression as a hashtag, you illuminate it without spaces, for example, #thisisahashtag. It can incorporate numbers, but not images or accentuation. The hashtag can be set toward the start, center, or end of your online life post or remark, and it permits what you have written to be ordered by the web-based life arrange. With this procedure, individuals who are not your fans or devotees can, in any case, locate your substance.
Use hashtags sparingly to keep in the Instagram algorithm
Make sure the hashtags you use are relevant to your posts and that you are not overloading posts with repetitive tags. Instagram has been known to crack down on those who try to use hashtags inappropriately and can reduce your visibility as a reaction.
Sharing Event Photos to Instagram
Connect to the community by getting involved in events
One great thing about Instagram is you will see all of the local events first and can choose which events you would like to represent your food business at. Look for local art fairs, music venues, and social events that your followers frequent and ask if they have space available for additional food vendors. Putting yourself at events your followers will be attending makes them feel more connected to you and increases the likelihood that they will share your content.
Create and share photos that are unique to local events and causes
While at the event, take photos with locals, photos of dishes you are serving, and photos of the scenery. Make it loud and clear that you are at the event and what you are offering. Use a geotag that shows you are at the event instead of at your brick and mortar business to get locals interested in coming out to see you.
Send out photos before an event to attract influencers to you
Before an event that you book, use your Instagram feed to tell your followers where you will be. Create photos that will attract users to you. Reach out to Instagram influencers and offer incentives for coming to see you at the event and snapping some Instagram worthy photos to post.
How Restaurants Can Engage Customers Through One Trick on Instagram
To have a strong and engaged community, it used to be necessary to spend hours on Instagram or to court dozens of food bloggers. But the rules are changing in your favour. These days, having a huge volume of followers isn't as important as a well-curated selection of posts is.
Entice Customers to Instagram Their Desserts
How to provide rewards for sharing photos of their meals and desserts
Use your loyalty program to boost your sharing on Instagram. You have the option to double points for loyal customers who post their meal to Instagram or offer a free dessert for their next visit. Get creative while offering incentives to encourage more social shares of your Instagrammable desserts, and your customers will love you all the more for it.
Partnering with social media influencers to gain followers and customers
There are people whose entire job is to influence others on social media. They have built a career out of being who they are, and people look to them for advice on what to wear, where to shop, but most importantly to you, where to eat. Reach out to local influencers and offer a partnership to have their fans flocking to your establishment to try what they post to their story. Be sure to use a POS with a good reporting system to track contract arrangements with social media influencers.
 "Knowing what a dish looks like is really important when deciding what to order," says 24-year-old Rosie from London, "So I always go on Instagram first – not just the restaurant's page either but the geotag and sometimes the hashtag too."
 Millennials are using a restaurant's Instagram page to make dining choices, and more important than the number of followers is the delectability of the pictures posted.
Increasing Demand for Social Interactions
With today's generation's obsession with social media, and particularly Instagram, having a weak presence online is no longer forgivable. If you are not standing out online, you will not attract new customers to your door. Instagram gives you a chance to connect with and impress potential visitors before they ever see your establishment.
 According to a new study by Zizzi, 18- to 35-year-olds spend five whole days a year browsing food images on Instagram, and 30% avoid a restaurant if they perceive its Instagram presence is weak.
 "All my friends check out a restaurant's Instagram page to see what we want when we go out for a meal," said one 23-year-old Londoner to the Independent.
Customers view Instagram Engagement as a Review
While reviews on Google are still an important part of your web imprint, social media branding and feeds are becoming ever more important to a newer tech-savvy generation of restaurant-goers.
How Instagram users view your feed and decide if they want to eat at your establishment
Millennials are more likely to visit your Instagram feed than to check out your Google reviews. While your reviews are still an imperative part of your web presence and overall marketing plan, having a weak Instagram account can be just as harmful as having a negative review rating. The more customers you get to interact with you and post their own photos, the more likely new customers will be to come check you out. Today's generation depends more on the input of their social circle than on reviews from outside sources.
How Instagram and other social media engagement increases your SEO footprint
With the huge focus on social media engagement, it is no surprise that local SEO results are heavily affected by your customer interaction and engagement on social media sites. Having a high amount of followers who share your photos, hashtag your business name, and like your posts can mean having your establishment list higher when locals are searching for a nearby eatery.
Google uses social media footprints and engagements as one piece of its ever-expanding puzzle for search engine optimization. What was once a small piece of the pie is now a crucial part of being seen both on social media, and in regular search engines. Don't get left in the dark ages by neglecting to be present on Instagram.
Turn Your Desserts into Instagram Stars
Today, we present a new Instagram hack: Use dessert to build engagement.
 Restaurants from New York City to Hong Kong are making Instagrammable desserts so irresistible, and crowds are flocking to their doors.
Dessert is instant gratitude and can be enjoyed at any time of the day.
Showing off a dessert dish on social media works more often than any entrée because people are known to *always* be in the mood to indulge their sweet tooth. Seeing a mouth-watering dessert on Instagram may cause an impromptu visit from new customers out of the blue.
6 Tricks to Making an Instagrammable Dessert:
There is just something special about dessert. The fact that it's not a necessity but a desire adds a magical quality to sweet confections. Plus, the ingredients allow you to be more whimsical and flamboyant than with appetizers or entrees.
Follow these tips for an Instagram-worthy dish that has customers snapping pictures and sharing the photos with their social communities:
Train your staff to encourage customers that are taking pictures to geotag and hashtag the name of your restaurant for increased exposure.
It must be radical, a dessert that customers are delighted and surprised by.
Try a mash-up of two favourite desserts your visitors already love.
Add a special ingredient to an old recipe to make it stand out.
Supersize it.
Make the dessert the main focus of each photo – and make it big. Large desserts get people talking and engaging with your brand in a way the typical beautiful tiny cake just wouldn't. Think of something big enough to share with a group.
Be bold with colour choices, such as using a monochromatic theme or all the colours of a rainbow.
Try adding a garnish of a different colour to make it stand out.
Add a hashtag to the plate to encourage visitors in a not-so-subtle way.
Combine several favourite dishes into one, like red velvet chocolate chip pancakes or birthday cake croissant.
No matter what you make, the most important part of Instagram is that it is aesthetically pleasing. Go above and beyond to create something awe-inspiring. Go one more step and write a special hashtag onto the plate, as a not-so-subtle reminder to hashtag the dish so others can find you.
Optimize your photos and utilize Instagram videos
Info on using filters
Instagram has filters available on the app itself that make it simple to upload a photo and then add a filter directly. If you are finding that your photos just aren't getting that extra oomph they need from Instagram filters, you can try editing software such as Canva.
Info on using the correct sizing
Instagram has an angle proportion of 4:5 on picture posts (four pixels wide for every five pixels tall). Instagram's limitation decreases the number of tall pictures that take up a great deal of vertical space in the feed. In spite of the fact that it's pleasant that Instagram shields clients from distributing enormous, prominent posts, as far as possible makes it hard to post an entire vertical picture or video that you shot.
Because of this limiting on sizing, you may need to use photo editing software or apps to resize your photos. When using these types of apps, be sure to double-check the quality of your photos after resizing the photo or video for optimization.
Research best hashtags for your area
When choosing hashtags to use, do some research ahead of time. See what local businesses are using that is converting well, as well as do keyword research. See what Instagram users are searching for locally that relates to what you have to offer. Keep hashtags simple and relevant.
Apps to optimize photos
Both free and premium paid apps are available to help you create branded content with your social media posts to share them across platforms. Get the best layouts, editing software, and brand packaged content by checking out these top apps.
  Canva – is the top app and computer program for creating layouts
  Stencil – for photos and adding text
  Snappa – has a great selection of filters
  DesignBold – for photos and soon to be videos
  Lume5 – for video
  Typito – for video
With an Instagrammable dessert, your guests can't help but post and share the delicacy with all their followers, who, in turn, will come and check your restaurant out for themselves.
Sharable Content Boosts Sales
The more content you get out on social media with your name attached to it, the better your sales will be. Having content that can be shared socially gives your customers a sense of trust and makes them feel like they are connected to your business. Make sure all posts you put on social media are sharable, and that with each post, you encourage your followers to take their own photos in your establishment and share them with their circle.
This article was written by our friends at Lavu.