It's been a solid year since businesses worldwide have been directly affected by the COVID-19 pandemic. It may not be over yet, but as lockdowns come and go, business owners have had to adapt to strict conditions just to continue their business operations. This, alongside ensuring non-stop marketing and selling to current patrons and potential customers who are all also hindered by lockdowns. Throughout this year of big challenges in managing and keeping your business alive, you've no doubt, certainly learned about specific skill sets that have proven essential during the last year.
The shift for marketers has always been towards investing more in digital channels. If it was the steady stream that helped sail marketing campaigns before, nowadays it is more like a tidal wave that has forced everyone to go exclusively online because of lockdown restrictions. Digital marketing has its own merits to be on top: it has proven to be a very resilient, and very lucrative channel over the past year as 38% of small businesses increased their ad spend in 2020. This was caused mainly by more adults staying at home, which increased their hours online, averaging up to 16 hours a day. Marketers saw this and jumped on the opportunity.
Just from this fact alone, we can surmise the influence on how you as a small business owner, have adapted your marketing techniques to not only endure through the lockdowns but even go as far as improving your yields.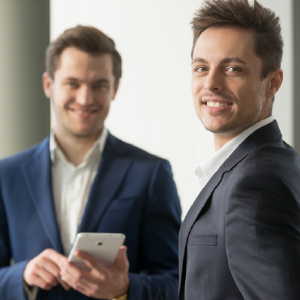 More Than A Relief in Change
While one marketing approach may work for one business but not for another, especially given certain factors such as which industry it belongs to, or the size of the company, and even its physical store locations, there are still noticeable similarities.
We have another blog post to help you with what to do during business disruptions.
Here is a list of skill sets and techniques which we've observed small business owners possess, which gave them a formidable edge to sustain their small business:
The face of your business needs to attract and keep visitors on it so that they can eventually perform transactions. When the time comes that a need to apply changes or enhancements arises, business owners who have a deeper understanding of how websites work, will have a keen lead. Those with an understanding of UI/UX, making use of plugins, and how databases work will be able to avoid losing time and opportunities when it comes to deciding what their website needs. You should also enable your website to collect and store more data that can be tracked. Optimize your website and make sure it works extremely well for mobiles, which spiked in usage during the lockdowns.
People have been spending more time online than ever before, consuming more and more content daily. Providing them with engaging content keeps them on your website longer, more so if what they are reading is timely, appealing, and suits their needs. Copywriting is a vital skill for digital marketers, especially for content marketing. It's what captivates audiences so that they engage with your brand, which can lead to a possible sale. Any patron or potential customer can sense and appreciate meaningful content, so keep it natural, minimizing the sales talk.
Any successful marketer should be able to navigate themselves through any social media channel. It has become an integral component of any marketing strategy. You should breathe it, and certainly live it, to maintain a grasp on how audiences see and interact with your brand. Keep an eye on what strikes their fancy or what the competition has been posting. Build a community and make your business' presence be felt.
In these trying times, an empathic brand is what people will look up to. A recent survey from the Data & Marketing Association (DMA) found that from over 200 marketers from leading businesses, 74% of them had a renewed focus on showing compassion with their customers. About 68% of these respondents said that they manifested empathetic and compassionate terms using "tailored content and thoughtful messaging" and 55% said they were "taking a more customer-centric approach".
Marketers need to earn the trust of their audiences and therefore should understand what everyone is currently going through. Put yourself in your customers' shoes to view their perspective. You can also see what they need, which in turn helps you to create meaningful content. Avoid any messaging that alienates their plight or sounds detached from the current reality.
There is a big demand for marketers who can read and analyze data. Accuracy for lesser spending and better ROI has always been the rallying cry for marketers, and this proves even more useful in a crisis. As the bottleneck of having fewer customers visiting stores and restrictions further intensifying this challenge, marketers have had fewer data to deal with.
Fortunately, the numbers have shifted instead to online customers. Any marketer that uses a website and any software solution to aid in collecting customer data, will find that it works for their benefit. Each transaction can easily be tracked, with insights readily available in real-time. This is not to say that they have their work cut out for them; this growth leads to an endless amount of data. The bigger test for marketers now is mastering data analytics to come up with more creative marketing campaigns.
If you want to know more about using marketing software solutions, head here.
Did you know that 8 out of 10 consumers say that they are more loyal to purpose-driven brands? A crisis may leave us all distracted from making clear decisions. For business owners, indecisiveness can mean failure, or even the downfall of their business, marketing included. But given the nature of marketing, business owners should always keep a certain level of assertive drive to keep attracting customers.
Show your customers that you are driving your brand with a purpose by maintaining business continuity. If you want your brand to survive, you need to let people know that you are still at it, especially through non-stop marketing. Assert not only your presence in your industry but lead the way in overcoming the business challenges we are all facing.
A lot of business owners needed to scramble and rethink their marketing strategies to adapt to this unprecedented "new normal". It is something no one was prepared for, as no one can predict any future events, much more a pandemic. However, if you do set your marketing up to be adaptable, you will likely come out better than any other marketer who has no precautions. In this case, it's the mindset that matters.
You can adapt more quickly if you plan ahead. Never be too sure that nothing bad happens, and if it does, expect the worst. Along with that foresight, comes the acceptance of certain scenarios. If an economic crash happens, move quickly, and accept that it's happened rather than wasting time to deny it's actually occurring. This enables you to adjust and deal with it faster. Usually, you will need to be ready with appropriate responses: the bottom line of this reaction is to keep your customers in mind. And lastly, be ready to improvise if your plans don't work or if the crisis proves to be worse.
This crisis has forced business owners and marketers to reevaluate and refocus all our marketing skill sets in ways we were not prepared for. The sheer magnitude of this crisis may be unparalleled in our generation, and it has brought about much uncertainty for the future. One thing is for sure, though: this will pass. But if we truly want to overcome it, it's imperative for our respective brands to see this as a short-term challenge, as well as a big opportunity in the long term.