Social media plays a big, vital role in any business strategy these days. Not only has it developed into a standard platform but it has also become an essential channel. By offering the best ways to connect with both your brand's target audience, as well as your current followers, social media opens up avenues for broadening your marketing reach at a much lower cost than traditional media. It's no surprise that almost every business nowadays has a presence in one or in multiple networking platforms. So, it's no longer a question of whether you have a presence in social media, but rather if that presence is strong enough to attain your goals.
Social Media's Business Benefits
The best reason that makes social media more appealing for small business owners is its cost-effectiveness. If done correctly and strategically, you can grow your brand with minimal costs, putting you at level with larger companies.
Here are 3 benefits that social media can offer your business: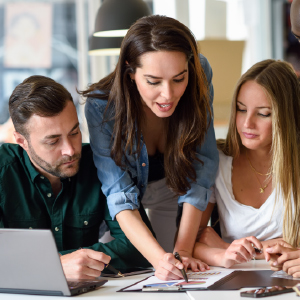 Small businesses tend to focus and become heavily involved with their followers and communities, which results in a closer, more established connection. This leads to better engagement, more exchanges and quicker responses, as compared to their bigger counterpart companies (who may be paying agencies to do this for them). You'll gather more followers who appreciate your responsiveness as well as your attention to them.
2. The Personalized Touch
Advertising on social media is free until you resort to some of the features that require payment – like paid advertisement. You can also target your specific communities and localities, focusing on current and potential customers. Get even more free mileage by having your followers share their experiences with your services and products. This promotes your brand outside your own network.
Given these three benefits, you would think that it will take you a lot to be able to set up a strong social media presence. Not really. The common misconception about establishing and maintaining a strong social media presence is that it's too expensive. It may depend on what your company goals are and how much budget you allocate for it. But you, as a small business owner, can play it smart and resort to a lot of ways to avoid overspending while still being able to balance good ROI with your social media efforts.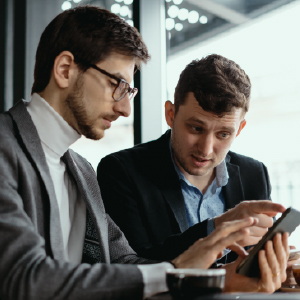 Here are 7 ways that you can do this:
1. Get More, Better Leads
One of social media's biggest features is its capability to produce highly-qualified leads. You can use social media channels as a filter: target specific audiences via platforms. For example:
Facebook Advertising Statistics in Australia:
Whereas if you're targeting working professionals, you can use LinkedIn:
With this knowledge, you can then provide gated content – offering it to only what's compatible or what's needed by a specific demographic. Abide by what your followers are looking for and you're bound to get the best leads from each of your targeted channels.
2. Raise Your Search Engine Ranking
There may be some contention regarding this topic, as it is subjective, but social media, without a doubt, will increase your search engine ranking. This happens once you're able to increase your social media share rates. When that rises, expect your domain authority (the strength of a given domain, which is also a search engine ranking score) to do so, as well. And it's not just about that score: you'll get more visitors to and from your social media channels to your website.
3. Boost Traffic
As we've previously mentioned, better search rankings will lead to more traffic towards your website, especially coming from your social media channels. You'll be able to generate these numbers organically, meaning it's all free so you don't have to resort to paid ads all the time.
4. Monitor Your Competitors
You can use social media to see what your competitors are doing since social media pages are usually accessible to the public. While you're not really spying on them, it is fair to say that you're just surveying how they're implementing their programs and even for a straight comparison with your efforts. It's best to note their strategies, but avoid blatant copying and try to come up with your own.
Need help monitoring your marketing campaigns? Read up on it here.
5. Establish Trust and Loyalty
As you post content on your social media channels, you're doing more than just promoting your business' products and services. Your content allows you to interact with your customers, and as they keep on doing this, they will learn to develop trust in your brand. You will just have to ensure that all your content is consistent with your brand and that all of it stays true, relevant, and unique to your audiences.
6. Raise Brand Awareness
One of the top goals for any small business is to attain brand recognition. It's hard enough to have your brand recalled, and more so when you're competing against big, established names in the same industry. With social media, you can achieve this recall easier. Get your products, services, and your company in front of your target audiences quicker, anytime. Even have people discuss and give feedback.
7. Be A Trusted Source of Information
Through social media platforms, you can build your brand up to become a renowned authority of information for your specific industry. This entails posting regular content deemed relevant by your followers, colleagues, and even competitors. Once search engines begin to treat your brand as a consistent source of credible and unique content, you can rank higher along these topics search results.
One of the best ways to do this is through blog posts. Learn more about blogs here.
You now have a better understanding of how social media can be beneficial to your small business. While it does not cost much, it still takes considerable effort to be able to establish a strong social media presence. Just keep in mind that you are communicating with specific audiences in each platform, where your brand's name and image should be recognizable in each post that you upload. Set your goals, determine what content works, analyze your performance and never stop exploring improvements.