Social media platforms like Facebook, Instagram, and YouTube have revolutionized mobile marketing and helped e-commerce businesses build empires. Marketers utilize them to increase website traffic, customer satisfaction, and sales. These platforms also help create great brand awareness, loyalty, and authority at affordable rates. But it is time to think beyond the social media channels for marketing tactics.

Digital fatigue is a real and formidable factor and blasting branded messages across platforms is no longer a best practice for engaging your target audience. Yes, some platforms adapted fast and provided private message options with more features. But new trends favor alternative marketing tactics for mobile users. Also, with changes in the global marketplace, there's an increasing opportunity for different marketing solutions.

One area that has grown is the options for contactless or touchless solutions, which began with payment systems. Now this technology is impacting marketing strategies as well. Due to the virus pandemic, contactless technology and consumer safety have rocketed to the top of business priority lists. Thus, it is time to think about contactless marketing in addition to more traditional tactics.
What is a contactless solution?
Consider a traditional store transaction. Once you've selected the items you'd like to buy, you head to a checkout counter and pay for the goods. In the past, this exchange at the point of sale (POS) involved contact. Whether you handed cash or a card to the cashier, or even wrote a check, both parties at the POS touched the money and goods involved in the exchange.
With contactless solutions, the only items you may have to touch are your own smartphone or card. Nothing has to change hands between you and an employee, and you don't have to touch store equipment (like a digital signature page) either. There are different types of technologies to facilitate such communications.

A long-known contactless technology is the Quick Response (QR) code. But there are others as well, like Bluetooth beacons and augmented reality (AR). 
The smart devices, cards, mobile phones, and apps ensure efficient information sharing. The simple act of bringing two tools closer also achieves many other outcomes. You can open web pages, share videos, dial a phone number, or search for images.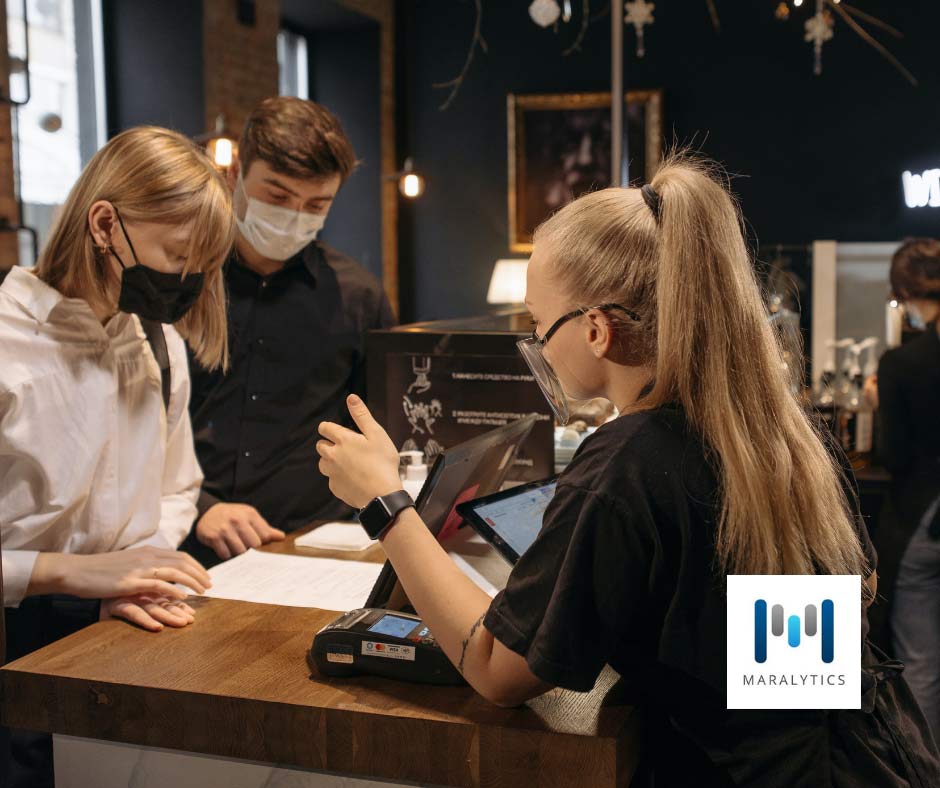 More on evolving technology
Retail brands must deliver a superior customer experience in today's world. Today's consumers expect to be informed, engaged, and entertained. Furthermore, the overall customer journey must be immersive, memorable, and productive. So, advanced marketing with technological finesse has become a necessity. And contactless tools can be useful for marketing campaigns.
Proprietary contactless solutions—like Microsoft Tag and Google Goggles—have their disadvantages. These technologies are new and not well-tested.  
Augmented reality (AR) for marketing
AR apps for the mobile market involve three-dimensional (3D) programs and animations. Advertisers and designers can create 3D renderings of diverse products. For example, a real estate dealer can facilitate a walk-through for prospective buyers with AR. Buyers can see the interiors by just pointing at the building or swiping their phones.
Sophisticated features like this help brand managers improve product accessibility. AR tools are also useful for "try before you buy" advertising. They deliver a heightened experience to the customers in retail sales. Buyers can virtually try clothes, shoes, home products, cosmetics, and even automobiles. In some cases, you can even cast a hologram of a product on you or your home to check its look.
Consumers can use AR solutions to enjoy a contactless experience before committing to a purchase. 
QR codes and marketing
QR codes are a cost-effective marketing solution for the digital age. They can be incorporated directly into print or augmented reality ads. Customers can then easily scan the optical codes on a smartphone without the need for additional apps (though older models might need add-on applications). As a bonus, QR codes are less intrusive than traditional marketing campaigns on radio and television.
Perhaps one of the biggest benefits of QR codes is their cost; they are significantly less expensive than AR solutions. Marketers can use them to provide a safe and secure option for engaging with discerning and circumspect consumers. 
Marketers leveraging QR codes may want to design them attractively with multiple colors or even consider QR codes with a logo.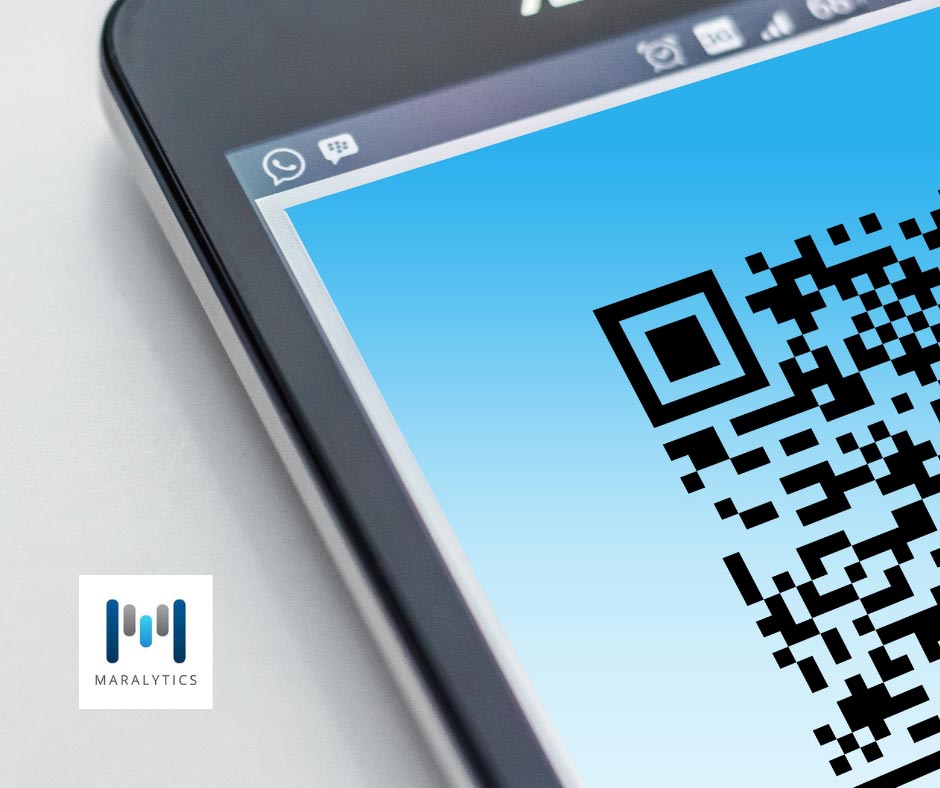 How marketing leads to better reach
Experts leverage different marketing tools to achieve a wide variety of outcomes. Companies can use them to improve brand visibility on the web, attract foot traffic, and earn profits. 
Increase conversions and app downloads
Marketing tactics like AR and QR codes are effective in increasing sales conversions. Unleash targeted campaigns with a focus on relevancy and proximity. Improve your click-through rate and rake in the profits with higher sales. 
Use word of mouth for positive reviews
QR codes can help encourage product reviews. Independent reviews are valuable for increasing sales. They also create a powerful, impactful brand buzz. As you audit your reviews, make sure they are regular, consistent, and transparent. 
Food for thought: consider incorporating a QR code on your business card that directs your customers to your testimonial or feedback page. Further boost your business card efforts with an aligned hashtag campaign. Convenience and accessibility are key to successful campaign efforts. 
Create a personalized experience
Tech-savvy consumers demand great products from the top brands. They also expect a memorable experience while shopping for items. Marketers have to deliver tailor-made interactions to deliver on this expectation. This digital journey from brand awareness to sale and subsequent support has to be frictionless. Customers must enjoy the product as well as the interactions along the way.
Consider using data from a customer relationship management (CRM) platform to personalize creative ads and offer surprise gifts to engage your customers. You can also choose thrilling videos, custom messages, and unique calls to action.
Simplify sales
The objective of marketing is to attract, engage, and retain buyers. But a customer's journey also involves sales, feedback, and support services. Customers have to shop with trust. 
So, what will your brand do to attract customers? If you're interested in getting started with QR Code solutions for marketing, consider connecting with an expert at Beaconstac to help guide you through the process.
This blog is inspired by our friends at Revel.